Lead Your Team To Achieve Your Organization's Vision
The Chairs and Academic Administrators Management Program (CAAMP) is a 3-day in-person event to provide a practical, hands-on, interactive leadership development experience for department chairs and administrators, including assistant and associate deans, in the academic health professions. Develop the core competencies for effectively managing your department or program.
Register Now
Chairs and Academic Administrators Management Program
One of the most difficult jobs in academia is taking on the mantle of administration.
As a chair or an academic administrator such as an assistant or associate dean, you assume many hats, such as, the 'big picture' leader, the guide and mentor for faculty members, the liaison between your department and stakeholders, the first-line of defense, the gatekeeper, and the role model, making it feel extremely challenging to find balance.
How do you grow your program or department when facing tough regional and national competition?

How do you balance your own overload, so you can effectively mentor faculty through their challenges and sensitive situations?

How do you align your natural leadership strengths with institutional goals and stakeholder expectations?

How do you improve your academic culture to promote innovation, collaboration and productivity in a way that makes your faculty feel valued?
With all that's on your plate, where can you turn to reset, recharge, and regroup? You don't need to attend another large-scale conference or a chairs webinar. You need practical and effective strategies, interactive learning, and engagement with leaders who have successfully powered through the obstacles you are currently facing.
The Chairs and Academic Administrators Management Program (CAAMP) is the premier department chair and administrator leadership development experience for the academic health professions, a 3-day in-person event that provides practical, hands-on, interactive learning to develop the core competencies required for effectively managing a department or program.
Cost, Dates, Location
Dates
July 9-11, 2023

Location
Atlanta

Cost
Regular Tuition: $1,975
Registration closes June 30, 2023
CE Credits
Academy for Advancing Leadership (AAL) partners with CE providers to help professionals in academia and those transitioning to academic careers achieve their goals as leaders, educators, and agents of change for their organizations. AAL is working with a number of associations in different professions to secure CE credits. Please contact us to request CEs for your profession or for additional details.
Download More Info
Contact Info
Felicia Tucker-Lively, Ph.D.
Vice President
404-350-2098
f.tucker-lively@aalgroup.org
CAAMP immediately engages its participants with group discussions, case studies, role playing, and interactive presentations. By focusing on creating a clear bridge between theory and practice, the program provides you with new tools and leaves you looking at your role through a widened administrative lens.
This program is for you if you:
Are questioning the growth potential of your program or department
Are facing stiff competition from other regional and national schools
Are interested in learning how to effectively manage your department budget and finances
Find it difficult to coach staff/colleagues through sensitive issues and tough conversations
Do not know how to manage faculty overload
Want to create a safe and healthy culture that supports innovation
Need strategies for aligning your natural leadership strengths with institutional goals
Find it difficult to address the lack of urgency amongst your team with needed institutional change
During the program, you will learn:

Professional Assessment of Leadership Competencies


Crisis management & critical decision-making

Communication Skills & Interprofessional Engagement

Critical feedback and managing civility

Strategic Planning and Execution

Collaborative change and impact

"Taking the time to improve myself professionally is expected; however, taking the time to improve myself personally is a privilege. I expected to learn useful techniques at CAAMP but it was a privilege to genuinely feel a connection that will certainly have an impact in both my professional and personal life. Great conference and highly recommended!"

---

Naquilla Thomas, West Georgia Technical College

"One of the best things about CAAMP is that it brings educators from all different health disciplines together. This fosters an environment where we share best practices for similar challenges and pitfalls. I left this program with many pearls of wisdom that I could actively implement in my work life."

---

Mai-Ly Duong, Arizona School of Dentistry & Oral Health
Below are our 2022 experts.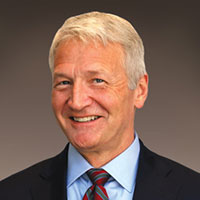 Karl Haden, PhD
AAL President & CEO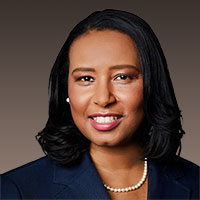 Felicia Tucker-Lively, PhD, MPH
AAL Vice President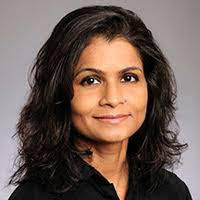 Madhusmita Behera, Ph.D.
Chief Informatics and Data Officer Director, Winship Data & Technology Applications Shared Resource, Winship Cancer Institute, Woodruff Health Sciences Center, Emory University
Michael D. Hogue, Pharm.D., FAPhA, FNAP
Dean and Professor, Loma Linda University School of Pharmacy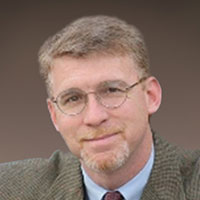 Rob Jenkins, MA
AAL Senior Fellow. Associate Professor of English, Perimeter College of Georgia State University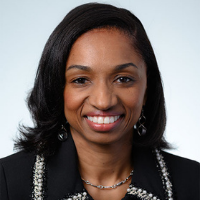 Michelle A. Robinson DMD, MA
Interim Dean School of Education Senior Associate Dean, The University of Alabama at Birmingham School of Dentistry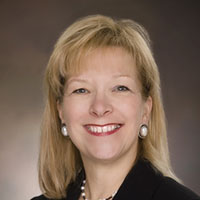 Pamela Zarkowski, MPH, JD
Provost and Vice President for Academic Affairs, the University of Detroit Mercy