Advancing Your Career through Coaching
Engage a coach who has successfully navigated challenges like yours
The AAL Difference
Since 2005, AAL has worked globally with over 150 universities, associations, businesses, and thousands of individuals through professional development, coaching, and consulting services.
AAL's professional coaches have advanced degrees and coaching certifications from such organizations as Georgetown University, the City University of New York, the Marshall Goldsmith Stakeholder Centered Coach Certification program, the Worldwide Association of Business Coaches, and the International Coaching Federation. We have experience working from the highest levels of administration to early career employees and faculty.
"A coach is part advisor, part sounding board, part cheerleader, part manager, and part strategist."
THE BUSINESS JOURNAL
Professional coaching has a positive impact on employee learning and leadership development in organizations.* A study by the International Coaching Federation found that:
80 percent of coaching clients experienced improved self-confidence
73 percent improved relationships
72 percent improved communication skills
70 percent improved job performance.**
A coach facilitates, guides, and supports the learning that is required for understanding and changing workplace behaviors. At its best, professional coaching can be a transformational process—at any stage of one's career. Coaching can address a gap in skills or a failure to advance, but it is also beneficial when the client is already high-performing and ready to take their performance to the next level.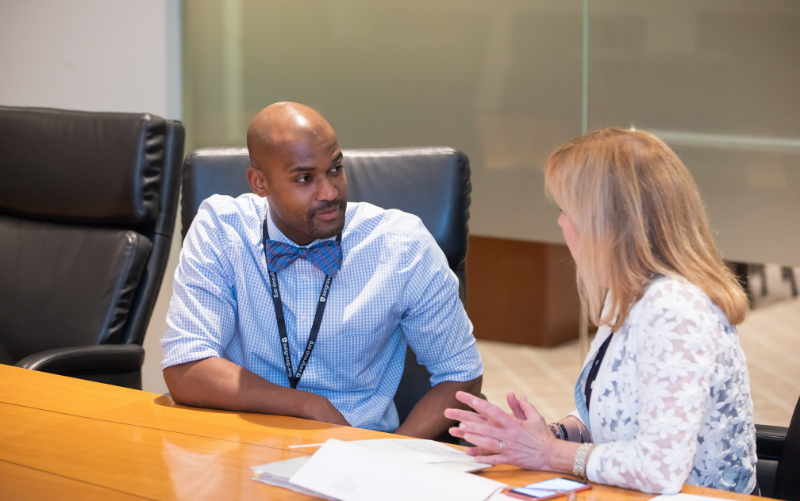 Our Services
Customized for your career, results-driven.
Executive Leadership
Advanced Leadership Development Leading others is challenging and demands vision, self-regulation, and talent-developed skills to influence and impact. Our coaches have the knowledge and experience to assist you with leadership style, communication, talent development, and other practices for success.
Change Management When your function or organization experiences significant changes in structure or scope, AAL provides expert counsel and guidance in navigating the political map, stakeholder engagement, and communication.
Crisis & Conflict As a leader, you need to know how to address every situation that causes urgency or threatens the institution's image, including issues resulting from new competition, abrupt personnel changes, sudden leadership changes, and issues of security and safety. Our coaches have personally dealt with such issues.
New Leader & Team Integration AAL coaches help you understand the history, dynamics, and subtleties of the team and organization you now must lead, while ensuring you create relationship safety and performance productivity.
Resilience & Well-being We understand the pressures and stresses associated with leadership. AAL coaches help you understand and make the changes necessary for self-care and care of relationships that are critical to health and happiness.
Career Coaching
Candidate Coaching From perfecting your CV/resume to preparing for critical interviews, AAL will help you learn the strategies to help you move from candidate to employee.
Career Planning Our coaches assist you in exploring and planning the next big step in your career, whether you are seeking a promotion in your current organization, considering a transition to another institution, or investigating a new career altogether.
Coaching for Academic Success From understanding the promotion and tenure policies of your institution to learning to maximize your differentiator in a place of higher education, company, or not-for-profit, AAL has experienced coaches in academia and other fields for whatever success looks like for you. Read more about our early-career coaching programs.
Transitioning to an Academic Career You are an expert in your field, but you need to understand the unique culture of higher education and the strategies for academic success. AAL has worked with numerous individuals in successfully bridging the move to academic careers.
Exit Strategies & Transitioning to Retirement AAL's coaches can help you plan your exit strategy to ensure a satisfying move from energetic leader to emeritus to extra-curricular contribution as you plan with purpose but with anticipation for the next stage next stage in your life.
Group Coaching
AAL offers opportunities for individuals to join coaching groups from other institutions or for clients to create coaching groups within their organizations. Whether you need to calibrate your emerging leaders issues or want to provide professional development in fundamental areas of leadership, AAL's group coaching processes are a cost-effective means of enhancing job performance, sharpening employee focus, and improving retention.
AAL's coaching is based in science, grounded in experience, and proven in practice.
We focus our efforts and knowledge on facilitating the learning of individuals who choose to build performance excellence in their leadership roles. A coach's role is to facilitate, guide, and support the learning that is required for understanding and changing workplace behaviors. Put more simply, we work with clients to:​
Realize their personal models for excellence in leadership
Support choices of new or adjusted leadership behaviors and practices
Understand strengths and areas for development
Define strategic leadership needs
Examine motivational structures
Analyze situations objectively
Increase self-reflection and awareness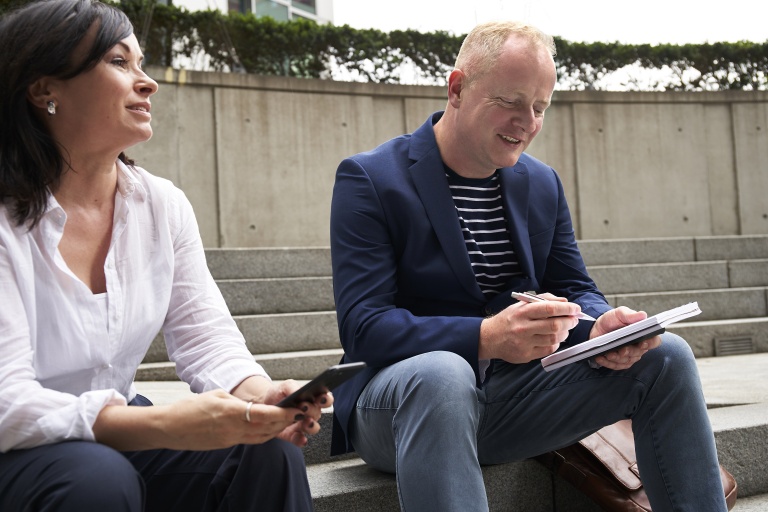 Our Coaches
Our credentials make the difference.
AAL's coaches have advanced degrees, extensive experience in the academic and health environment, coaching certifications, and a track record of successful coaching engagements.
Judith Albino, Ph.D.
Dr. Albino is a certified coach with extensive experience in higher education. Her executive coaching includes individual leadership, career, and candidate coaching, as well as team development and leadership. In addition to her role at AAL, Dr. Albino is Director of the Leadership for Innovative Team Science (LITeS) program at the University of Colorado Anschutz Medical Campus. As President Emerita of the University of Colorado and Professor of Community and Behavioral Health in the Colorado School of Public Health, Dr. Albino continues a scientific career of more than forty years, including leading the only NIDCR health disparities research center focused on American Indian populations. She recently was appointed Co-Director and Scientific Editor of the Surgeon General's Report on Oral Health, to be published in 2021.  Dr. Albino has been chief executive officer of two higher education systems, and her experience also includes several roles at the dean and vice-presidential levels, as well as faculty appointments in medicine, dentistry, public health, and psychology.  She received her baccalaureate and doctoral degrees from the University of Texas at Austin and the Certificate in Professional Coaching from the Zicklin School of Business of Baruch College, City University of New York.
 Lisa D. Cain, Ph.D.
Dr. Cain is an executive coach for leaders and for those aspiring to rise to leadership positions. She has more than twenty-five years of experience in academia as an administrator and faculty member with a proven record of excellence in program development, team management, conflict resolution, faculty development, and leadership. Her experience includes the role of associate dean for professional development and faculty affairs. She holds a Ph.D. from the University of Mississippi Medical Center. Dr. Cain received her coaching certification from The Marshall Goldsmith Stakeholder Centered Coaching Organization. Dr. Cain's coaching expertise includes career development, behavioral analysis and self-assessment, organizational needs assessment, negotiation skills, and network utilization.
 Clyde Evans, Ph.D.
Dr. Evans has an eclectic background that includes electrical engineering, physics, philosophy, counseling psychology and health policy. Dr. Evans was Vice President at the Association of Academic Health Centers and spent 13 years at Harvard Medical School as a member of the faculty, Director of the Office for Academic Careers, and Associate Dean for Clinical Affairs. In addition, Dr. Evans was a Robert Wood Johnson Health Policy Fellow. He has coached university faculty, administrators and nonprofit leaders for over three decades. He assists clients to articulate their own leadership values, and his Socratic approach invites them to reflect on ways to continually improve the alignment between their espoused values and their ongoing behavior and decision-making.
 Marnie Oakley, D.M.D.
Dr. Oakley is a United States Navy veteran and senior executive in academics. She is a proud alumna of the Berkeley Institute of Executive Coaching and uses her certification and experience to help executives discover and reveal the best versions of themselves. As an executive coach and senior leadership advisor, she brings nearly three decades of experience in academia leading complex organizations to success. She works extensively in various areas of leadership development that include, creating a positive culture, leading difficult conversations, resolving conflict, and managing change. She imparts a highly developed sense of emotional intelligence and compassion that allows her to truly connect with her clients. Her coaching style is best described as productive, supportive, empathic, and balanced with candid accountability alongside a strong connection of heart and meaning.
Dee Ramsel, Ph.D., MBA
Dr. Ramsel has been a highly effective executive coach for over 20 years. Her credentials include a doctorate in psychology, an MBA degree, experience as a manager and leader, and served as a member of the Senior Executive Service in the federal government. Dr. Ramsel was a co-principal investigator on a research project examining executive coaching outcomes and has published in this area. She oversaw the development of a national executive coaching program in a federal agency and also taught executive coaching to psychology postdoctoral fellows. Dr. Ramsel typically provides coaching in the context of a leadership development program, the manager or leader/executive assuming a new position, or the client requiring focus on specific areas needing improvement. As an executive herself, she has faced many of the same problems and her education/training provide a depth of understanding and insight from experience. Her style is warm and supportive, while always challenging clients to meet their goals.
Rebecca Turner, PhD.
Becky Turner is a highly experienced advisor and coach who applies evidenced-based assessments and principles to achieve excellence in human performance within organizations. She collaborates with executives and groups to improve leadership, team dynamics, and overall company culture and addresses major transitions to ensure long-term growth and success. Becky is widely known for her work in assessment, and in formulating and carrying out strategies for change that are critical to business success.  She also specializes in conflict resolution and team resilience. Over the last 20 years, Becky has served C-suite and other executives in banking, asset management, private equity, investment firms, technology companies, medical groups, and professional service firms.
Earlier in her career, Becky was a faculty member and investigator for NIH-funded studies on health and behavior at University of California, San Francisco School of Medicine, and Director of Organizational Psychology at California School of Professional Psychology. Becky holds a Ph.D. in psychology from The George Washington University and was a postdoctoral scholar at Stanford University. She is recognized for her contributions to the field of organizational psychology and was elected Fellow of the American Psychological Association (APA). Becky is based in San Francisco and serves clients on the West Coast and in major US cities.
 Rebecca Wilder, BSDH, M.S.
Professor Wilder is a career academician, having served on the faculties of Texas Woman's University and the University of North Carolina-Chapel Hill (UNC) for over three decades. She is the Adams Term Professor and Associate Dean for Professional Development and Faculty Affairs at the UNC Adams School of Dentistry. She has consulted with international companies in product and talent development. She is an experienced writer, author and former Editor-in-Chief of the Journal of Dental Hygiene. Professor Wilder holds a certificate in coaching from Georgetown University's Executive Leadership Coaching Program and is ACC certified by the International Coaching Federation. She coaches academicians and healthcare providers with a focus in executive presence, leading during change, communication as a tool to drive change, new leader coaching, stress management, conflict dynamics, and team facilitation.
Coaching Resources
Download our white papers to help you determine if coaching is the best solution for you.
Listen to our latest "AAL Leadcast" podcast episodes on coaching!
Let's Talk
AAL provides services to institutions and to individuals. Engaging AAL begins with a conversation about your needs and goals. From there, AAL will arrange an initial interview with one or more of our coaches to determine "fit" for the institution or the individual. There is no fee for these interviews.
After determining fit, AAL will recommend a coaching process customized to the client's needs. For institutions, coaching may include a package of ongoing services. For individuals, coaching arrangement vary from a set number of sessions to a more flexible as-needed coaching relationship. As this is a referral service offered by AAL, the individual coach will set the fee and, in consultation with the client, determine the type and length of the coaching engagement. The coach and client will enter into an agreement that does not involve AAL. 
To talk with AAL, call 404-350-2098, email info@aalgroup.org, or complete the contact form to tell us about the type of coaching you are interested in exploring.
Citations
* Jones RJ, Woods SA, Guillaume. The effectiveness of workplace coaching: A meta‐analysis of learning and performance outcomes from coaching. Journal of Occupational and Organizational Psychology, April 2015.
Kombarakaran, F. A., Yang, J. A., Baker, M. N., & Fernandes, P. B. (2008). Executive coaching: It works! Consulting Psychology Journal: Practice and Research, (2008):60(1), 78–90.
**International Coaching Federation, Global Coaching Client Study, 2009.