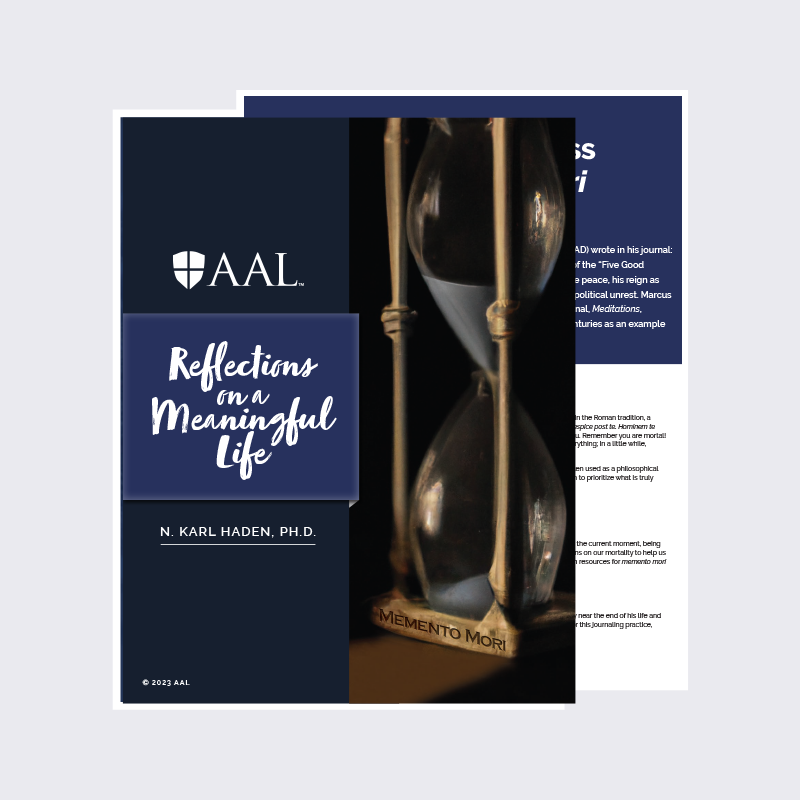 Reflections on a Meaningful Life
Find peace and perspective through journaling. This is a mindfulness practice that brings the past and the present together in the current moment, being here, now. This guide is dedicated to a particular type of journaling, journaling that uses meditations on our mortality to help us gain perspective on what is important and meaningful in life.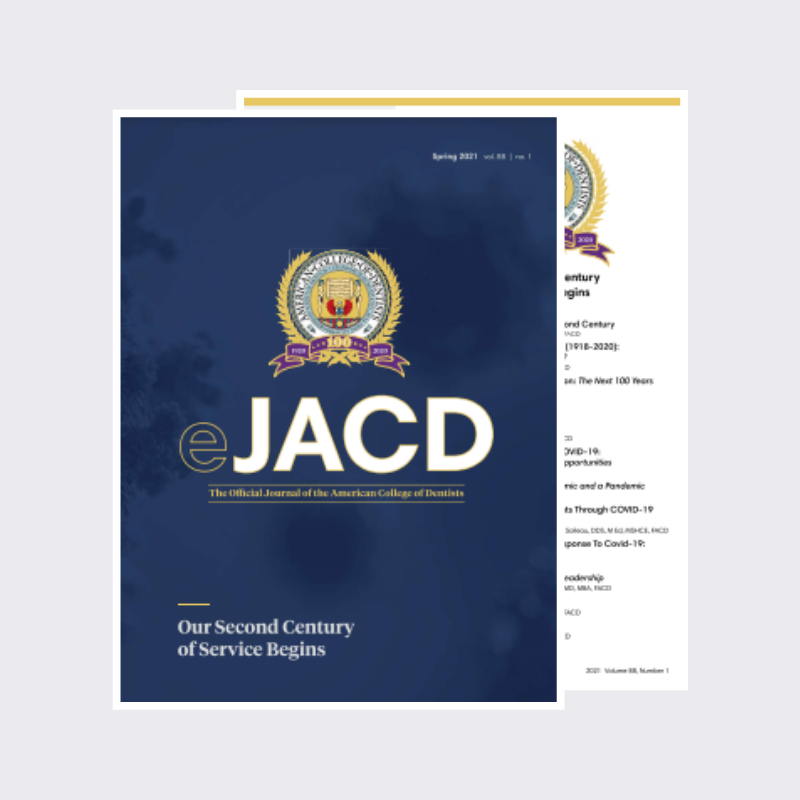 The Character of a Profession: The Next 100 Years
In this Journal of the American College of Dentists article, Dr. N. Karl Haden, President of AAL, discusses the concept of character to describe the dental profession and how ACD can pass the virtue of wisdom to the future generation.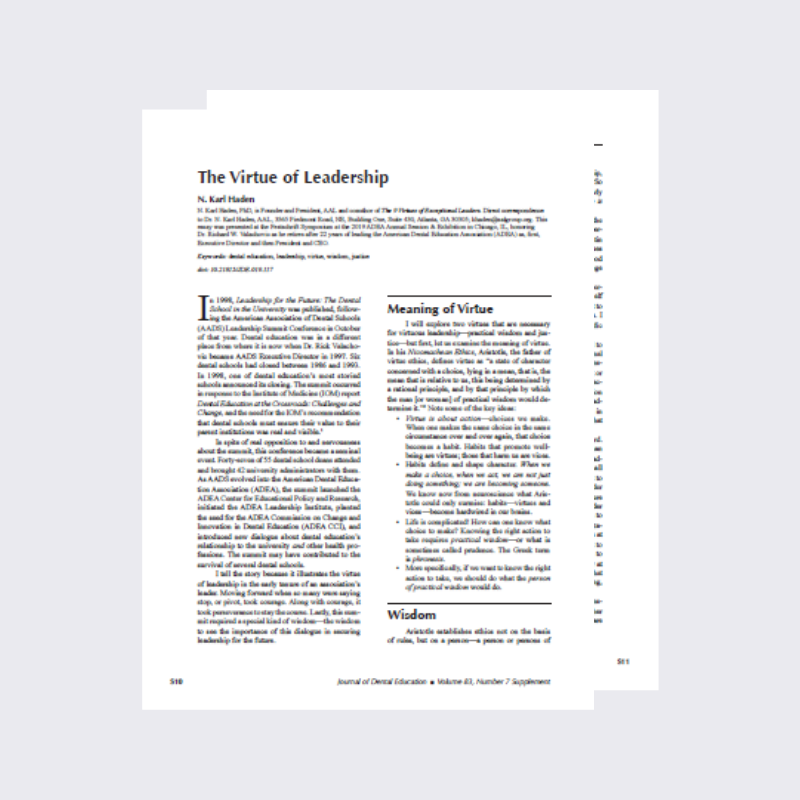 In the Journal of Dental Education, Dr. N. Karl Haden examines the virtue of leadership in the early tenure of an association's leader, and explores two virtues that are necessary for virtuous leadership—practical wisdom and justice.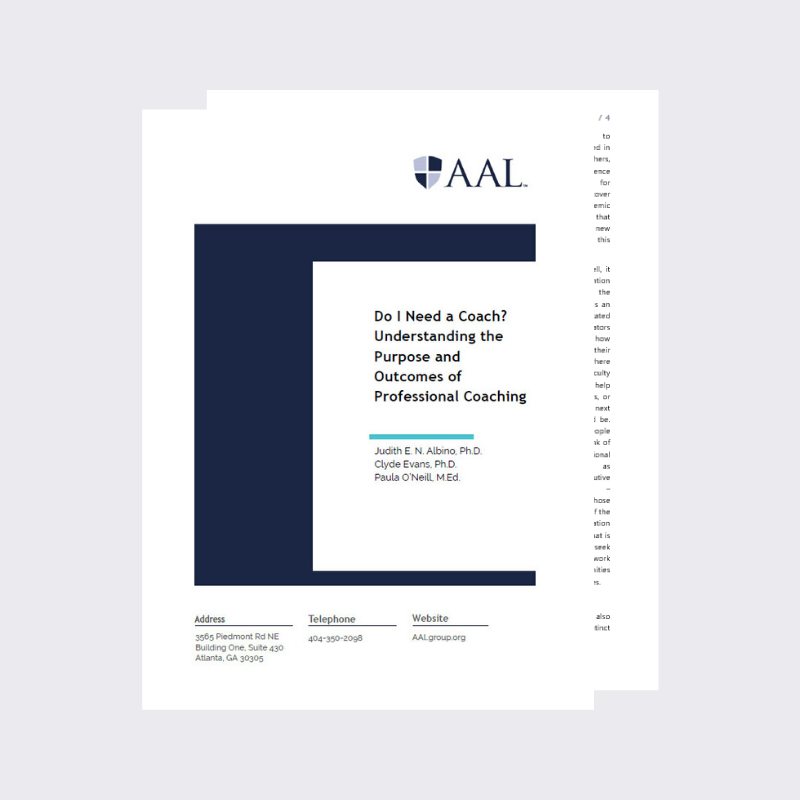 This white paper discusses the benefits of hiring an executive coach to provide support and mentorship.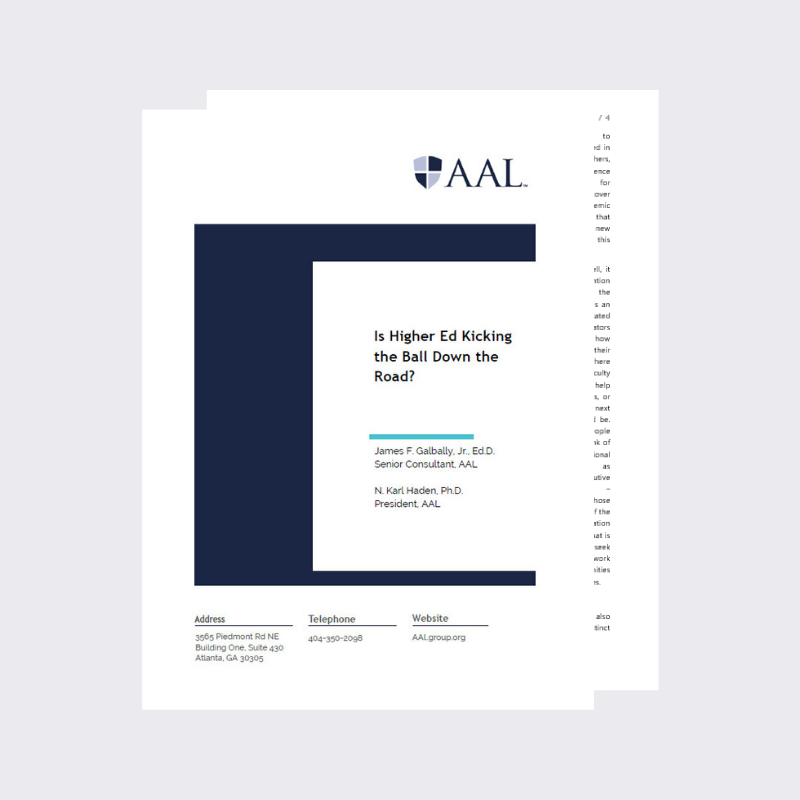 Economics of Higher Education
This white paper explores the financial strategies institutions need to be sustainable in the future.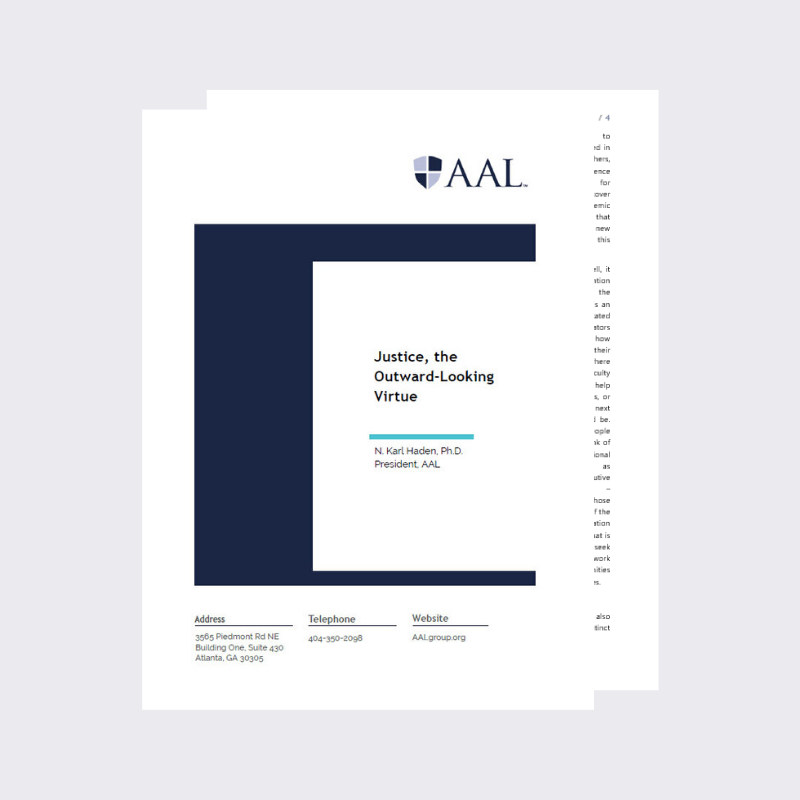 Justice, the Outward-Looking Virtue
This white paper discusses how leaders can use the virtue of justice to become better leaders.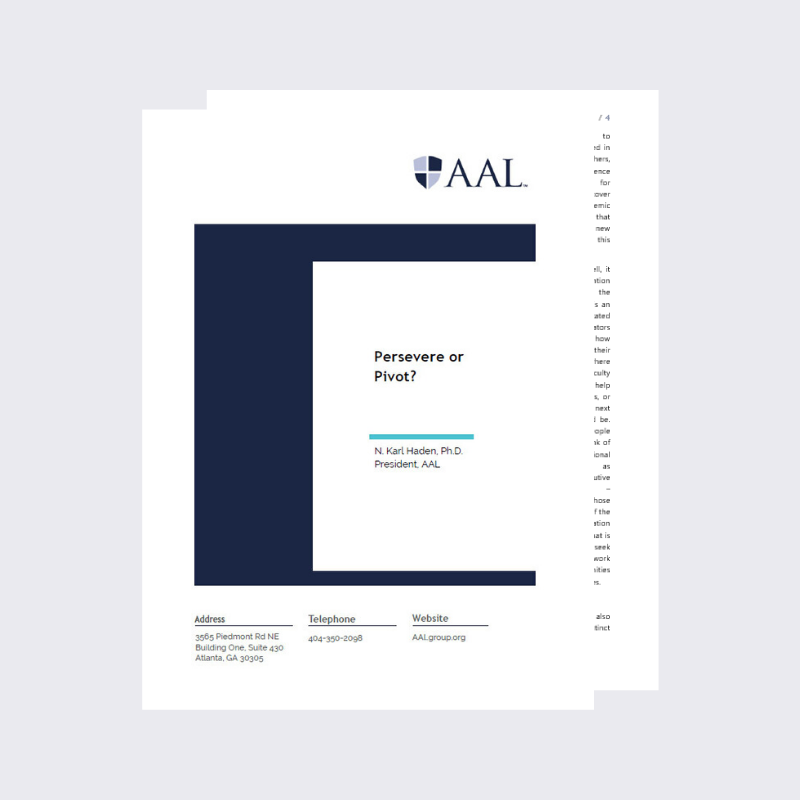 This white paper discusses what it means to pivot, as opposed to giving up on your plans.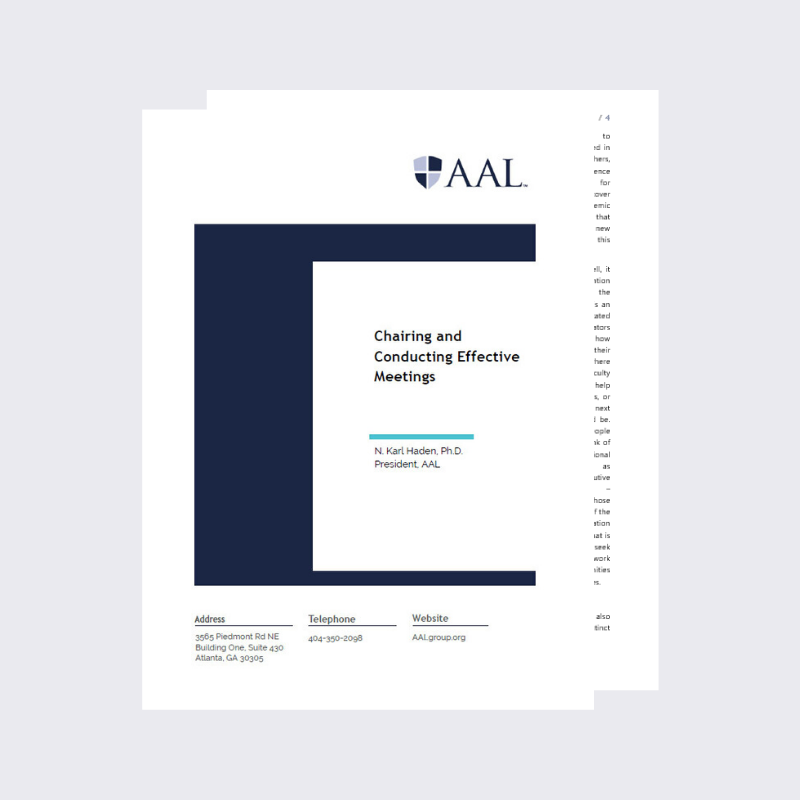 Chairing and Conducting Meetings
This white paper discusses how leaders can effectively chair and conduct meetings.