Academic Excellence Through Better Online Teaching
Learn how to increase student motivation, improve online teaching styles, and implement innovative assessment strategies with our live online course, Teaching Beyond the Lecture Hall.
January 12, 19, 26 | Online
Turn Challenge into Opportunity
Transform Your Online Classroom
You became a health educator because you were called to teach the future of your field. However, your classroom has been forever transformed by socially distanced learning. In addition to your many responsibilities, you are currently challenged with:
Increasing student engagement online

Finding effective ways to measure student knowledge after an online class

Reinvigorating your students with an effective online curriculum

Supporting students facing psychological stress due to their disrupted education

Filling gaps created by months of missing educational experiences that are fundamental to your students' education and progression
But what if you were equipped with tried-and-true strategies to tackle these challenges? What if you could learn how to better engage students online, improve your online teaching skills, and quantify student knowledge in three short weeks?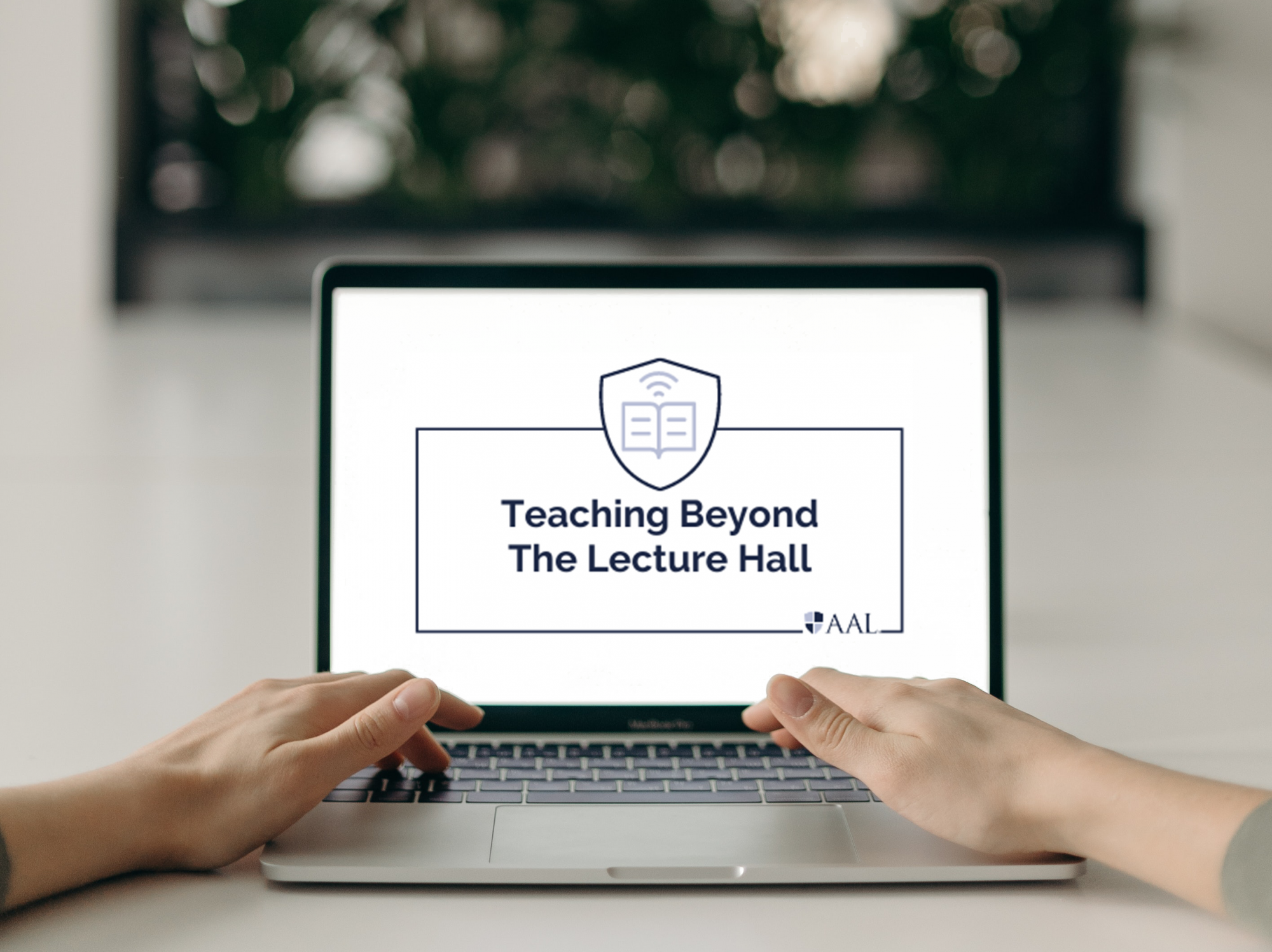 Teaching Beyond the Lecture Hall is a live online course designed to help health educators increase student motivation, improve online teaching styles, and effectively migrate traditional assessment techniques to innovative online assessment strategies.
We created this course to empower you with the knowledge and tools to transform your online classroom in real-time. The course includes 3 live seminars with AAL Senior Consultant Dieter J. Schönwetter, Ph.D. and one group coaching opportunity (seats limited and first-come, first-served). We will cover topics like:
Student Motivation and Engagement
Teaching Rapport Improvement
Sound Principles for Online Learning
Video Presentation Strategy
Storyboarding for Effective Lectures
Innovative Online Assessment Strategies
We Empower Leaders in Health 

and High Education
We understand how difficult it can be to navigate abrupt changes in education. We also know that the success of your students depends on you showing up at your best. 
For two decades, AAL has helped leaders, like you, assess, plan and implement leading strategies to help your organization and its people thrive. We created Teaching Beyond the Lecture Hall with one simple mission: to help you strengthen your online teaching skills and improve student learning and outcomes.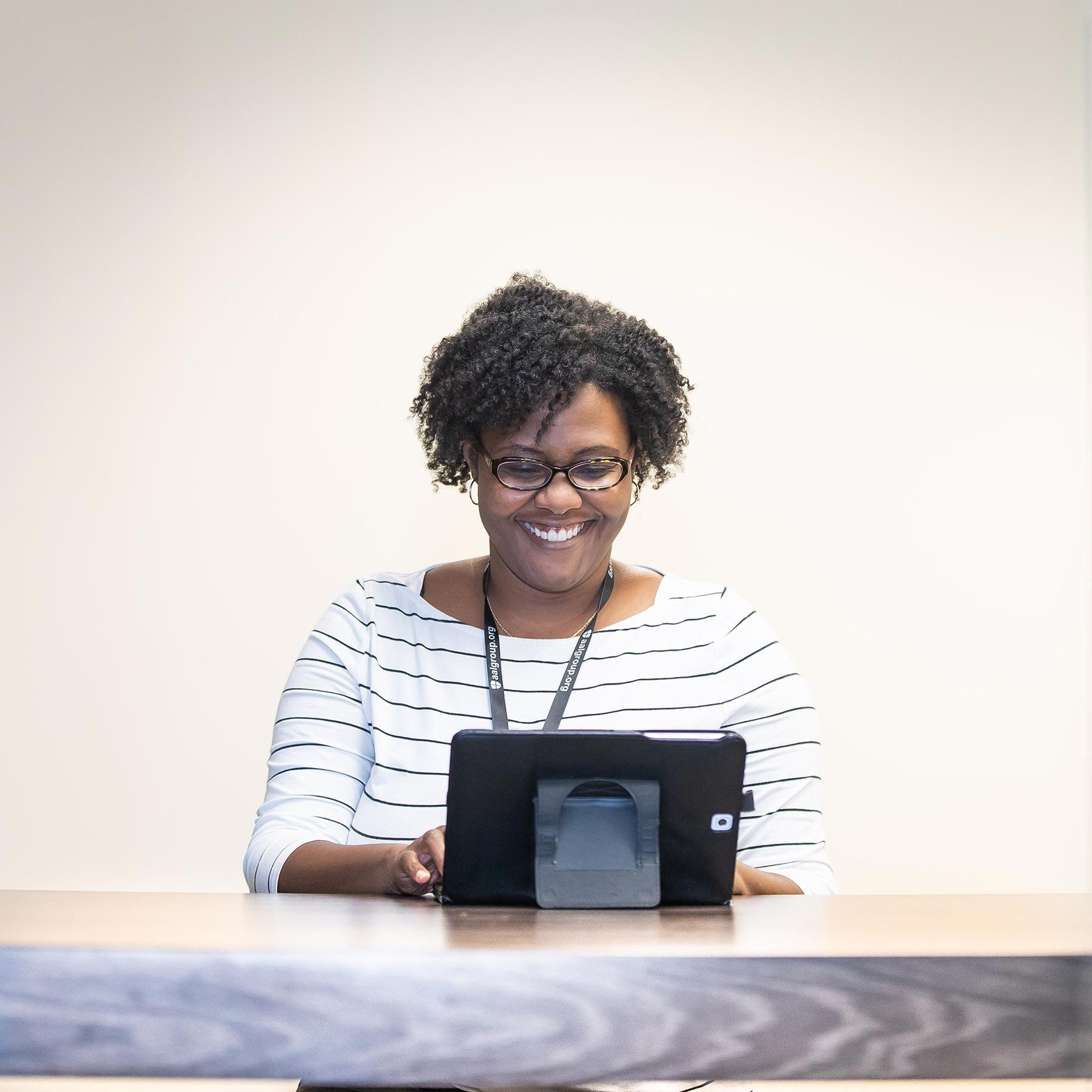 When you're juggling a million responsibilities at once, it can be nearly impossible to find time for continued learning. We've designed this course to fit your busy schedule, providing you with research-based tactics without the strenuous commitment. Each of our three, live seminars is one-hour in length allowing you to complete the course in three to five hours. Here's what you can expect to learn in each seminar:
Seminar One: Secrets and Best Practices to Engaging Students Online
January 12, 7:00 p.m. ET
There is nothing worse than teaching a class of students and all that is looking back at you is the large void of an empty blue computer screen. How do we engage students in our online courses? How do we motivate students to be part of our cyber classes? And how do we maintain their interest in our virtual curricula? In this seminar, you will learn the secrets of excellent teachers who use a variety of online teaching tips to keep students engaged and motivated, actively participate, and anticipate the next class. You will leave with excellent student engagement tools, tips, and tricks.
Seminar Two: Learning the New Online Teaching Dance
January 19, 7:00 p.m. ET
The COVID-19 pandemic has invited academics to a new dance. At first, it is a complicated dance with unique steps and confusing moves. As keen dancers, we have the opportunity to learn how to master these new steps and moves from each other. In this seminar, online teaching tools, tips, and tricks will be explored including basic sound, lighting, importance of facial position, colors, backgrounds, and basic storyboarding. Opportunities to apply these to current cases and to share best practices will also be provided.
Seminar Three: Tips and Tricks to Efficiently Migrating Traditional Assessments to Innovative and Valid Online Assessments
January 26, 7:00 p.m. ET
At the best of times, student assessment can be daunting and even more so with the restrictions imposed by the COVID-19 pandemic. In this seminar, you will be encouraged to think of new and creative ways to assess student learning, migrating traditional face-2-face assessments techniques to online contemporary metrics. In addition, we will discuss and explore innovative ways to encourage academic integrity during high stakes exams. 
Bonus: Group Coaching Session
January 20, 7:00 p.m. ET
During this group coaching session, you will have the opportunity to ask specific questions and deepen your awareness around key issues discussed during seminars one and two. In this interactive session, you will begin to think strategically about how to implement new online learning techniques at your institution. Limited seating is available for this group coaching opportunity (first-come, first-served).
Register for the course in less than five minutes and learn evidence-based strategies to improve your online teaching skills.
Standard Registration
Three, weekly live seminars (one hour each)

One group coaching opportunity

Supplemental Resources

Access to a Community of 6,000+ in Health & Higher Education
AAL Alumni Registration
Three, weekly live seminars (one hour each)

One group coaching opportunity

Supplemental Resources

Access to a Community of 6,000+ in Health & Higher Education
Frequently Asked Questions
We've answered our most frequently asked questions below to help you decide if Teaching Beyond the Lecture Hall is the perfect fit for you.
Who is this for?
Teaching Beyond the Lecture Hall is for health educators and leaders in any industry who would like to implement fresh ideas into their online learning curriculum.
What is the time commitment?
Each week, we will host a live, one-hour seminar. Seminars are held at 7:00 p.m. ET. We also offer one optional group session. The full course will require between 3-5 hours of your time.
What is the cost?
Standard registration for this online course is $249, which includes three live seminars, one group coaching opportunity, and supplemental resources. If you are an AAL Alumni, the cost of registration is $195.
If I'm unavailable, can I sign up and watch seminar replays?
Seminar video replays and slides will not be available. However, you will receive a resource list and a supplemental workbook to help you follow along with course content. If you are unable to attend each live session, we recommend registering for the next iteration of the course.
Will this online course be available again in the future?
Currently, we do not have another iteration of this course scheduled. However, you can join our mailing list to be notified when it becomes available again.
Does this course offer CE credits?
Teaching Beyond the Lecture Hall does not currently offer CE credits.
How will I access the course?
You will be able to access each week's seminar through Zoom. Log in details will be provided to you on January 11. Upon registration, you will also be provided a link to secure your seat in our group coaching session (in your registration confirmation email).
What is expected of me when I register?
When attending each live seminar, you are expected to enter Zoom with your video turned on and your audio muted. All opinions and experiences, no matter how different or controversial they may be perceived, must be respected. Together, we will foster a safe online learning environment. You are encouraged to share your comments, questions, or critiques in the Zoom chat. At all times, you are expected to be courteous and respectful.
What's AAL's integrity policy?
At AAL, we value the work of our staff, faculty members, and facilitators—we ask that you do as well. Sharing Zoom details and/or access with individuals who have not registered for this online course is strictly prohibited. Additionally, sharing screenshots of slides, reading materials and resources with individuals who have not registered for this online course is prohibited. Participants are expected to always adhere to this policy.
Who should I contact if I am having difficulty registering for the course?
If you are having trouble registering, please contact AAL Marketing Director Jennifer Matthews for assistance at jmatthews@AALgroup.org.
How can I register for private coaching sessions?
AAL offers individual and institutional coaching. If you interested in learning, please contact AAL Vice President George Weinstein at gweinstein@AALgroup.org.
Dieter J. Schönwetter, PhD
AAL Senior Consultant
Dieter J. Schönwetter, Ph.D. joined the Dr. Gerald Niznick College of Dentistry in 2004 as the Education Specialist. He became the Director of Educational Resources and Faculty Development. He was invited as Associate Dean and most recently has become the Director of Student Affairs and Academic Services. In 2018, he was awarded the prestigious Association of Canadian Faculties of Dentistry National Teaching Award for his contributions to dental education. He has received four international and eight national research awards and 48 research grants. He has advised 16 graduate and 9 BSc students, produced more than 60 publications, including a book, 15 international keynote presentations, close to 200 peer-reviewed conference presentations, and facilitated more than 200 professional development workshops in over 12 countries. He partnered with the Academy for Advancing Leadership (AAL) as a facilitator and served as invited educational consultant to more than 30 universities worldwide.