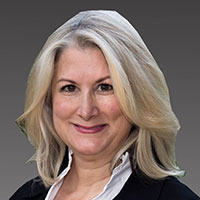 Susan Clarine, CPC, ACC
Susan Clarine, CPC, ACC is fascinated by emotional intelligence and the neuroscience behind it to create better leaders, more engaged teams and healthier, happier workplaces. Her belief in the possibilities for emotional intelligence to change organizational cultures for the better, led her launch The Ei Coach, LLC in 2017. With her unique talent for helping managers and teams learn and apply the principles of emotional intelligence, clients see an increase engagement, build trusting relationships, make better decisions and lead change with positive energy.
Her coaching approach draws upon a nearly 20-year career in performance consulting and organizational development in a variety of industries including financial services, technology, manufacturing, health care and higher education. Susan's certified in the industry's leading emotional intelligence assessments: EQ-i 2.0®, ESCI®, ELI® and TESI®. As a Certified Professional Coach (CPC) and Associate Certified Coach (ACC) with the International Coaching Federation, she follows the highest ethical standards and guidelines established by the ICF. She's a Certified Executive Coach with Center for Creative Leadership, an Energy Leadership® Master Practitioner and Core Energy Coach, a Master Trainer in Forté® Communication Styles, and an Everything DiSC® Authorized Partner/Facilitator.
As a recognized leader in the field of leadership development; she was honored as a 2018 Chief Learning Officer LearningELITE judge. She is a graduate of DePaul University's Organization Development Graduate Certificate program, is a graduate of the Institute for Professional Excellence in Coaching and holds an MA in theatre from Missouri State University. As a continuous learner, she is currently enrolled in Conversational Coaching (C-IQ®), a neuroscience-based coaching program which leverages the power of neuroscience to create impactful coaching conversations.
Website: The Ei Coach
Interview: Bryce Tubbs Interviews Susan Clarine, The EiCoach (June 26, 2020)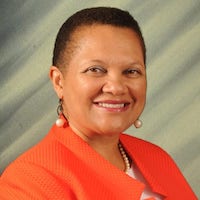 Cheryl Davenport Dozier, DSW
Cheryl Davenport Dozier, DSW is President Emerita of Savannah State University (SSU) where she served as the 13th and first permanent female president. Dr. Dozier was committed to advancing the legacy of excellence established when SSU was founded in 1890 as the first public historical Black college in Georgia. Her notable achievements included creating the Closing the Gap need-based funding; creating a Board of Visitors and launching the Transformation and Growth campaign. As an advocate for enhancing the campus infrastructure, SSU received over thirty million dollars from the State of Georgia for two STEM academic buildings and other building renovations. In 2019 she dedicated a "Colored Graveyard" Memorial Garden to honor the enslaved African Americans who worked on the Placentia Plantation where academic buildings are located on campus.
Dr. Dozier was instrumental in enhancing the university's global mission, including two Fulbright- Hayes Educational programs in Ghana and the renewal or establishment of academic relationships at universities in Ghana, Cameroon, Liberia, Nigeria, Brazil, China and India. Dr. Dozier has traveled to countries in Africa, Asia, South and Central America on educational excursions with faculty and students for over twenty years to ten countries in Africa, Asia, Latin and South America. She established academic partnerships with the University of Liberia and AME University in Monrovia, Liberia including student and faculty exchanges and the creation of "social work" as a new academic degree. Under her leadership, a container was shipped via the Georgia Ports in Savannah to Liberia with medical supplies, textbooks and wheelchairs post the Ebola crisis. She has served as the honorary chair of the University Consortium for Liberia in Atlanta Georgia.
Dr. Dozier had a 17-year career at the University of Georgia (UGA) where she served as associate provost and chief diversity officer for the Office of Institutional Diversity, assistant vice president for Academic Affairs at the Gwinnett University Center (now Georgia Gwinnett College) and Professor of Social Work. She directed the Ghana Interdisciplinary Study Abroad Program and served as affiliate faculty in the African Studies Institute and the Institute for African American Studies. She is a faculty/researcher on the UGA Foot Soldier Project for Civil Rights Studies & Research. Dr. Dozier was the Associate Director of Outpatient Addiction Treatment Programs in New York from 1982-1994.
Speech: Tell Them We are Rising, Alfred Street Baptist Church (February 10, 2019)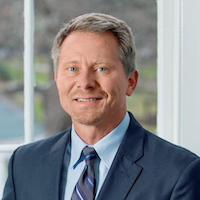 Kevin M. Guskiewicz, Ph.D.
Kevin M. Guskiewicz, Ph.D., a neuroscientist, academic leader and concussion researcher, is the 12th chancellor of the University of North Carolina at Chapel Hill. Prior to his appointment as chancellor, Guskiewicz served as the interim chancellor from February 2019 until December 2019. In that role, he held over 25 listening and learning sessions with constituents across campus. He was instrumental in shaping Carolina's new strategic
plan, Carolina Next: Innovations for Public Good that outlines a roadmap for the University's priorities moving forward. He relaunched the Tar Heel Bus Tour with 90 faculty and campus leaders, demonstrating Carolina's commitment to the state.
A Kenan Distinguished Professor of Exercise and Sport Science, he has been a member of Carolina's faculty since 1995. He is co-director of the Matthew Gfeller Sport-Related Traumatic Brain Injury Research Center. Guskiewicz is a nationally recognized expert on sport-related concussions. He maintains an active research portfolio and is principal investigator or co- principal investigator on three active research grants totaling over $20 million. His groundbreaking work has garnered numerous awards and has influenced concussion guidelines in the NCAA and the NFL.
Prior to his appointment as interim chancellor in February 2019, Guskiewicz had served as dean of the College of Arts & Sciences – Carolina's largest academic institution – since January 2016. With more than 16,000 undergraduate students and 2,500 graduate students, Guskiewicz made interdisciplinary teaching and research a cornerstone of his tenure. He championed the use of high-structure active learning techniques, and Carolina is a national leader in implementing these highly effective educational strategies. He significantly increased study abroad, academic internships and other experiential learning opportunities for Carolina students and oversaw work on a major revamp of UNC-Chapel Hill's General Education curriculum.
In 2011, Guskiewicz received the prestigious MacArthur Fellowship (often called a "genius grant") for his innovative work on the diagnosis, treatment and prevention of sport-related concussions. In 2013, Time magazine named him a Game Changer, one of 18 "innovators and problem-solvers that are inspiring change in America."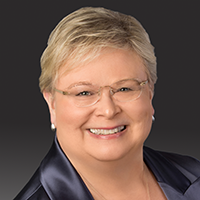 Sharon Hull, MD, MPH, PCC
Sharon Hull, MD, MPH, PCC is an Executive Coach who specializes in working with high-performing professionals in leadership roles. An invited member of the Forbes Coaches Council, she brings over 30 years' experience in academic health centers and primary care medicine to the coaching relationship with her clients. She has been working as an executive coach since founding Metta Solutions in 2011.
In February, 2016, Dr. Hull began the role of Director of Executive Coaching for Duke University School of Medicine, with the primary goal of creating an in-house Executive Coaching Program for faculty within the medical school. She also is the Senior Executive Coach for the DukeHealth Clinical Leadership Program and serves as the Director of Coaching for the Executive Leadership in Academic Medicine (ELAM) program at Drexel University School of Medicine. Dr. Hull holds a Professional Certified Coach (PCC) credential from and is a member in good standing of the International Coach Federation. She is a Certified Professional Coach trained in the North Carolina State University Business and Professional Coaching Program. In addition, she has completed formal executive coach training from and serves as an Affiliate Coach with the Center for Creative Leadership (CCL), a world-renowned executive coaching and leadership firm based in Greensboro, NC. She has been formally trained to use the Benchmarks Assessment Suite of 360 Evaluation tools offered by the Center for Creative Leadership. She is certified to administer and interpret the Workplace Big 5 Profile, a workplace-focused personality inventory developed by Paradigm Personality Laboratories. In addition to these assessment tools, she is a certified Myers-Briggs Type Inventory Practitioner, trained and certified by CPP, the home of that instrument. Her professional medical training began with a baccalaureate degree from the University of Evansville (Indiana) and she is a Distinguished Alumna of Southern Illinois University School of Medicine (class of 1987).
Her family medicine residency was done at the Union Hospital Family Medicine Residency in Terre Haute, Indiana in 1990. From 2003-2005, she completed a Primary Care Research Fellowship at the Cecil G. Sheps Center for Health Services Research, University of North Carolina at Chapel Hill. While at UNC, she also completed a Master of Public Health in Health Policy and Administration in the Department of Health Policy and Management at the UNC Gillings School of Global Public Health, as well as the UNC residency in Preventive Medicine, where she received the John Atkinson Ferrell Distinguished Resident Award. Dr. Hull holds the rank of Professor in the Department of Community and Family Medicine at Duke University School of Medicine, and that of adjunct Professor at Case Western Reserve University School of Medicine and the University of North Carolina at Chapel Hill School of Medicine in those schools' departments of Family Medicine. She has served as Interim Chair of Medical Humanities at Southern Illinois University School of Medicine, Chair of the Department of Behavioral and Community Health Sciences at Northeast Ohio Medical University and as Division Chief of Family Medicine in the Department of Community and Family Medicine at Duke University School of Medicine. Together, her experience as an executive coach, an academic physician and leader make her highly qualified to work with top-level executives and professionals in leadership roles.
Website: mettasolutions
Podcast: See Navigating Career Transitions with Dr. Sharon Hull (July 7, 2020)