Take Your Leadership and Institution to New Heights
Our open-enrollment programs help you develop your teaching skills, strengthen your academic department, and improve student outcomes and experiences.
Turn Your Challenges into Opportunity
In education, research has shown that teaching quality and school leadership are important determinants of students' success. Professional development is one of the most effective strategies for raising student achievement and meeting institutional expectations. However, professional development is not effective unless it equips educators and leaders with the tools to improve their instruction and become better school leaders. Our open-enrollment programs are structured to do just that.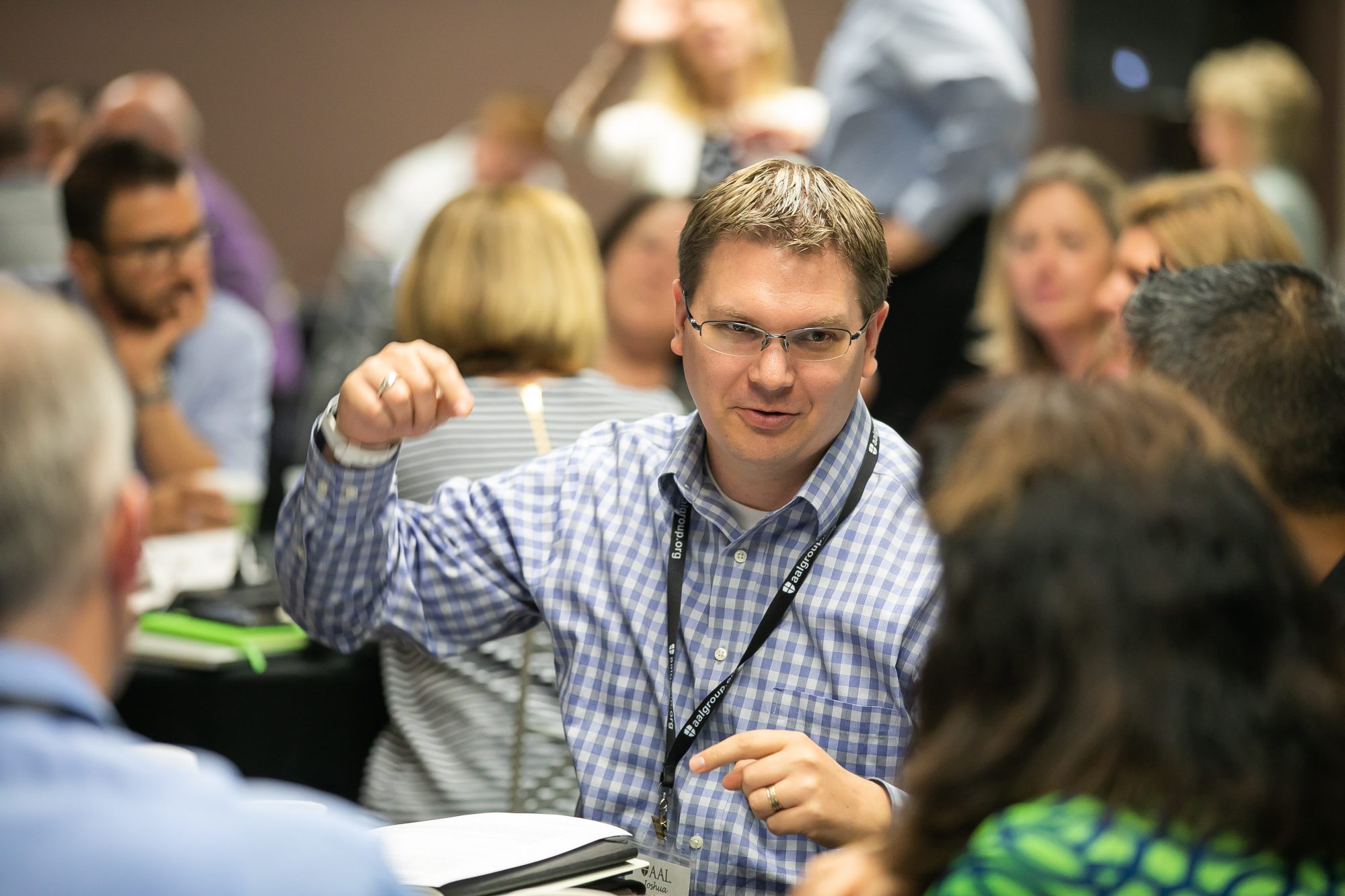 We Empower Leaders in Health Professions Education
We understand how challenging it can be to chart your professional and institutional growth, especially at a time when the world is experiencing volatile and rapid change. After working with thousands of health educators and leaders over two decades, we've tailored our professional development programs to your needs.
Taught by award-winning faculty and leaders who have successfully navigated the same challenges you face, our programs help you advance your career, your organization, and your students.
Chairs and Academic Administrators Management Program (CAAMP)
August 23-25, 2021 | Tuition: $1,975
CAAMP is our three-day onsite or virtual experience (your choice) to provide practical, hands-on, interactive experience that develops the core competencies required for effectively managing an academic department or academic program.
The Institute for Teaching and Learning (ITL)
August 25-28, 2021 | Tuition: $3,500
The ITL is our flagship four-day, onsite or virtual program (your choice) to help participants achieve better student outcomes by refining their teaching skills and enhancing the quality of their interactions with students. Participants will also develop other skills that facilitate confidence, job satisfaction, and professional growth in the academic environment.
What Our Program Alumni
Are Saying

"The ITL program was absolutely transformative for me. I'd seen myself as a good teacher but hadn't understood what it meant to be an educator. ITL helped me take that leap and that's made all the difference in my career. I've gained the skills and confidence to develop a communication program for our students that will be rolling out soon. I'm truly grateful."

Mike Slesnick, DDS,
Boston University Henry M Goldman,
School of Dental Medicine

"CAAMP was a revolutionary experience for me. I had been looking for an academic leadership development program, and this exceeded all of my expectations. I was able to learn practical information that I could apply immediately in my everyday life, as well as engage in philosophical dialogue about re-defining work-life balance. I can't wait to attend CAMMP II and I will certainly recommend this experience to my colleagues and administrators. Thank you!"
Julie Manz, PhD, RN,
Creighton University

"A wonderfully diverse and inclusive program which caters to those aspiring to be the leaders of the future and those already established as the leaders of the present. The CAAMP program offers a global overview on the type of concepts and practices that will serve to enhance your leadership skills through team-building, skilled negotiation and personal introspection."
Dr. N. Shaun Matthews, DDS, MD
University of North Carolina School of Dentistry

"As a new faculty member, (the ITL) really helped solidify for me the best practices in education. I was able to compare my understanding and application of various techniques with colleagues from across the country at these sessions. A very valuable experience."
Lisa Thomas, DNP
UTHealth, Cizik School of Nursing

"The ITL training exceeded my expectations. It was a wonderful opportunity to connect with professionals from all over the country, with different backgrounds, and share experiences with each other. The ITL presenters coached us to use the tools available to us as teachers in innovative and engaging ways in order to improve our daily interactions with students. I am extremely grateful for the chance to be part of this valuable experience."
Lea Hachem, DDS, MS,
Boston University

"CAAMP and AAL provide a robust coverage of topics for newly appointed and mid-career administrative faculty to review in terms of leadership skills, effective communication, and conflict resolution. It is an outstanding forum to interact with experts and participants who are nationally known and well-credentialed."
Elvin Hernandez, DrPH, MPH, CHES,
Loma Linda University
School of Pharmacy
Revitalize Your Career and Leadership
You can get started in three simple steps.

Register for CAAMP or ITL
Select the best program for you or your team and use the link below to register.

Connect with experts and peers in a collaborative learning environment.

Implement our strategies to improve your department and enhance student learning.
A Note From Our President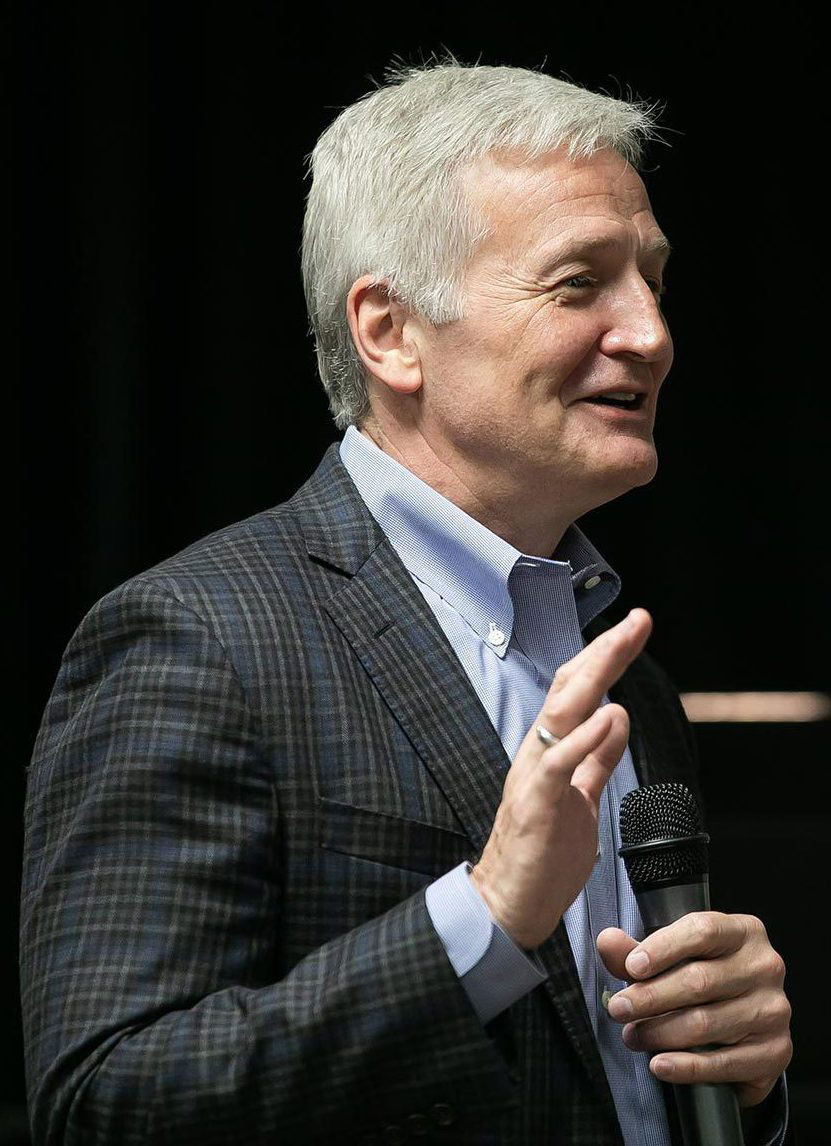 Dear Colleague,
Since 2005, AAL has served as a resource for faculty development and consulting services in higher and health professions education. We've worked closely with exceptional organizations like the ADA, ADEA, IPEC, the Dental Trade Alliance, and more. However, our team's favorite highlight of each year is the time we get to spend with you during our open enrollment programs, CAAMP and ITL.
At AAL, we strive to deliver excellence in everything we do. From answering your program questions, to facilitating engaging activities, to delivering results-driven training, we aim to support you at every stage of your career. Your trust in our ability to help you solve your most difficult challenges is not taken lightly, and we are honored to be a part of your professional and organizational growth.
We hope that you will allow us to continue serving you, so together, we can lead the way forward in health professions education.
Regards,
N. Karl Haden, AAL President
Frequently Asked Questions
We've answered our most frequently asked questions below to help you decide if our open-enrollment programs are a good fit for you.
Who is this for?
The Chairs and Academic Administrators Management Program (CAAMP) is for new, current, and aspiring academic leaders and department chairs.
The Institute for Teaching and Learning (ITL) is for health professions educators of all levels, including early career faculty, private practitioners transitioning into education, and experienced faculty looking to sharpen their teaching skills.
What is the time commitment?
CAAMP sessions will begin at 8:30 a.m. Eastern Time on Monday, August 23 and conclude around 4:00 p.m. Eastern Time on Wednesday, August 25. The ITL sessions will begin at 1:00 p.m. Eastern Time on Wednesday, August 25 and conclude around 4:00 p.m. Eastern Time on Saturday, August 28. Attendees commit to attend each full program and participate in all program assignments and activities during the sessions.
What is the cost?
Standard registration for CAAMP costs $1975. Standard registration for ITL costs $3,500.
If I'm unavailable, can I register and watch the program replays?
Program replays will not be available for CAAMP and ITL. Our open-enrollment programs are live, and require that you be onsite or in our virtual meeting rooms.
Do these programs offer CE credits?
At this time, CE credit is not available for CAAMP and ITL.
What's AAL's integrity policy?
At AAL, we value the work of our staff, faculty members, and facilitators—we ask that you do as well. Sharing Zoom details and/or access with individuals who have not registered for this online course is strictly prohibited. Additionally, sharing screenshots of slides, reading materials and resources with individuals who have not registered for this online course is prohibited. Participants are expected to always adhere to this policy.
Will these programs be available in the future?
Our CAAMP and ITL programs take place once per year. The next program cycles will take place in 2022.
Who should I contact if I am having difficulty registering for the course?
If you are having trouble registering, please contact AAL Vice President Felicia Tucker-Lively for assistance at f.tucker-lively@AALgroup.org.