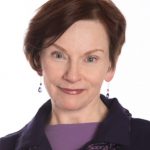 Judith E. N. Albino, Ph.D.
Dr. Albino is a Senior Consultant for AAL and works extensively in the areas of leadership training, planning and evaluation, and board development, with a special focus on higher education and academic health centers. Her executive coaching includes individual leadership, career, and candidate coaching, as well as team development and leadership. In addition to her role at AAL, Dr. Albino is Director of the Leadership for Innovative Team Science (LITeS) program at the University of Colorado Anschutz Medical Campus. Sponsored by the CTSA at Colorado, this year-long program provides leadership training for senior scientists and academic administrators in the health sciences and professions, including deans, chairs, and division heads, as well as directors of major laboratories and clinical services.
As President Emerita of the University of Colorado and Professor of Community and Behavioral Health in the Colorado School of Public Health, Dr. Albino continues a scientific career of more than forty years, including leading the only NIDCR health disparities research center focused on American Indian populations. Dr. Albino has been chief executive officer of two higher education systems, and her experience also includes several roles at the dean and vice-presidential levels, as well as faculty appointments in medicine, dentistry, public health, and psychology. She received her baccalaureate and doctoral degrees from the University of Texas at Austin and the Certificate in Professional Coaching from the Zicklin School of Business of Baruch College, City University of New York.
Dr. Albino's leadership has extended to community and nonprofit groups and service on corporate, hospital, and civic boards. She also has served on governance groups of the American Psychological Association; the Federation of Behavioral, Psychological, and Cognitive Sciences; the American and Associations for Dental Research; the American Council on Education; and the National Collegiate Athletics Association. She recently completely service as Chair of the Board of Caring for Colorado, a health grant-making foundation. Dr. Albino's research in behavioral aspects of health and disease has been supported by the National Institutes of Health and has resulted in hundreds of scientific publications and presentations. Dr. Albino has received an honorary doctorate and a distinguished alumna award, and the Distinguished Psychologist in Management Award of the Society of Psychologists in Management.